Great outdoor spaces often incorporate concrete paver patios, pool decks, and driveways to enhance the appeal of the property. Concrete pavers are durable and low maintenance and come in a nearly unlimited variety of sizes and colors. Pavers can last a lifetime if taken care of properly, but if neglected, stains or fading can reduce the visual beauty of your investment over time.

Extending the beauty and lifespan of outdoor hardscapes may require applying a sealer to concrete pavers on your property. If you are having a paver driveway or patio installed, you ought to be asking yourself: "Should I seal my pavers?" Here are a few tips on why, when, and how to seal concrete pavers.
Why Should I Seal My Pavers?
While pavers are versatile and look great in nearly any outdoor environment, it is important to seal them to keep them looking and functioning their best for many years to come. Here are a few of the benefits that come from sealing your concrete pavers:
Protecting the Pavers from Fading
Paver sealers are valuable for protecting the surface of the pavers from the weathering caused by UV rays. UV degradation causes many materials to break down from extended exposure to the sun. While the concrete pavers themselves are highly durable, the colored pigments in the pavers can slowly fade over time, due to the UV ray exposure. Sealing the pavers helps to keep the paver's colors vibrant even in bright sunlight.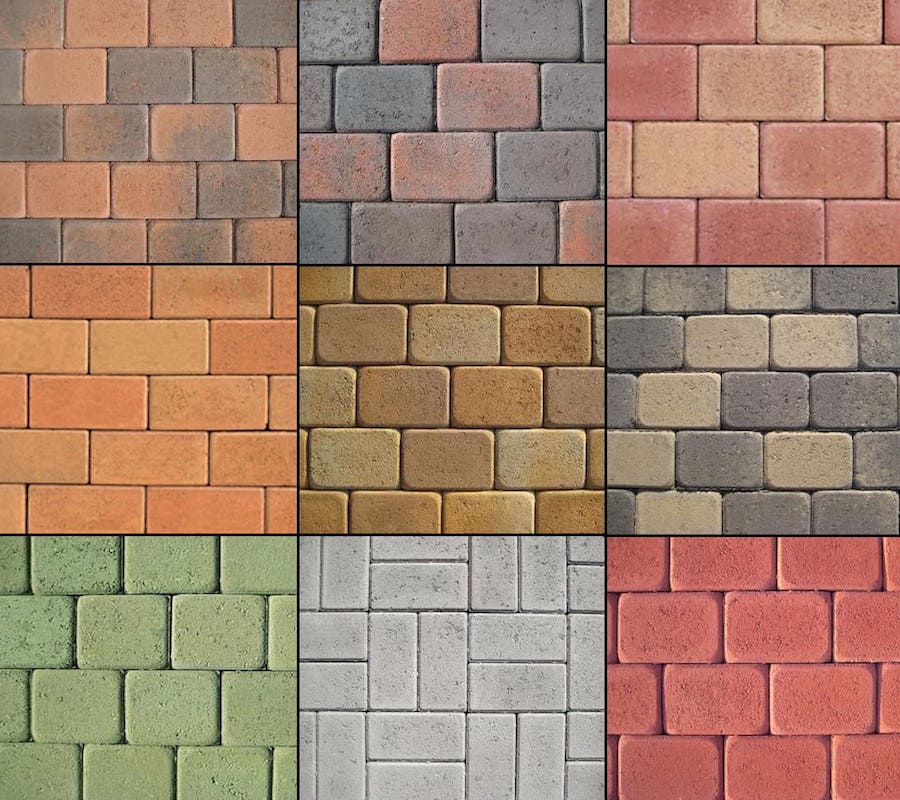 Enhancing the Colors
Sealers work much like a varnish other sealers provide for wooden surfaces. Sealers can draw out the colors and contrasts found in the concrete pavers and create greater visual interest. Some sealers have a "Wet Look" that produces an appealing patio surface. Knowledgeable contractors can show you which look would work best for your home, even giving you an on-site demonstration.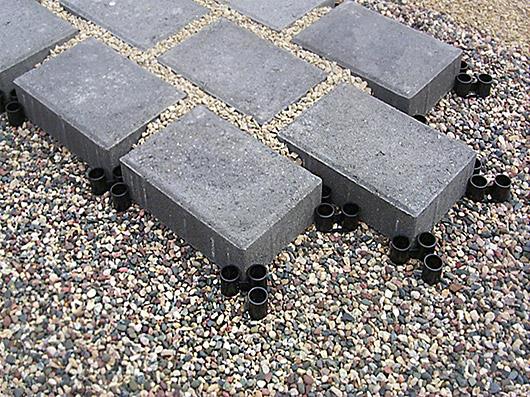 Stabilizing Interlocking Joint Sand-
Joint stabilizing sealers have the added benefit of hardening the joint sand in between the pavers, which prevents displacement from wind, rain, and insects that can cause pavers to sink or shift. This is particularly effective for pool decks, to keep sand out of the pool. Joint stabilizing sealers also help reduce weed growth between paver joints.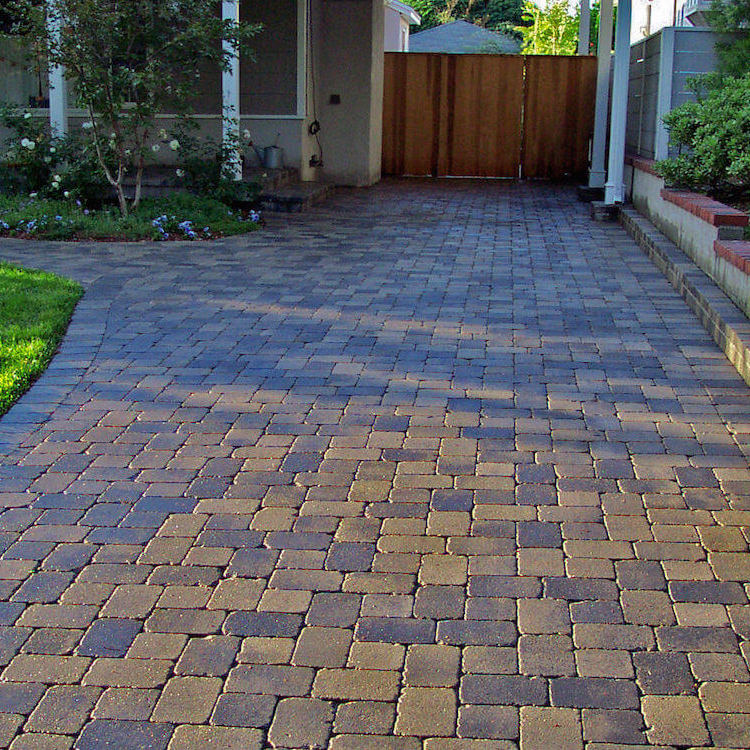 Stain Removal
Perhaps the most important benefit of sealers is that they make pavers less porous, which helps limit stains, since the pavers are less able to soak up the oil or dirt, etc. Sealing your concrete pavers makes cleanup of spills easier if they do happen.
When Should Pavers Be Sealed?
Some manufacturers require waiting 1 year after paver installation before applying a sealer in order to allow the naturally-occurring, white, dusty-looking build up (known as efflorescence) to escape from the paving stones.

However, we recommend and install B.P. Pro sealers, which are breathable and do not require a waiting period, as they let the efflorescence escape through the sealer. Environmentally friendly B.P. Pro sealers are all also joint stabilizer sealers, and offer a great combination of qualities that we believe makes this brand the best sealer for concrete pavers in the industry.
How to Seal Concrete Pavers
Here are a few of the steps on the actual sealing process and appropriate preparations for your pavers before sealing. Professional contractors can seal right after construction with proper sealers:
Make sure the surface is dry, and that rain isn't in the forecast for at least the next 24 hours.
Clean the paver surface removing debris and stains. Sweep with a good broom, or using a leaf blower, being careful not to blast the sand out from between the paver joints.
Pull any weeds growing between pavers.
Apply the sealer with a low-pressure sprayer, covering the entire surface of the patio or driveway, etc.
Use a squeegee to direct material into the joints and remove excess material from the surface.
Let the paver surface dry for two or three hours before walking on it.
Keep off the pavers for 24 hours to allow the sealer to fully dry.
How Often Should Pavers Be Sealed?
Pavers can be resealed periodically to maintain the high quality of the materials for long term. Generally, sealers should be reapplied every 3-5 years, but check with your landscape contractor to see what they recommend. If your landscape contractor sealed the pavers when the patio or driveway was built, they will know which sealer to use for subsequent applications.