In the past few decades, the Environmental Protection Agency (EPA) and many local municipalities have mandated guidelines to help manage stormwater runoff. This movement has paved the path for innovative products like permeable pavers.
Permeable paving manufacturers have created paving stones much like those used in traditional applications for driveways and other surfaces. These permeable paving stones offer an attractive and functional surface while being sensitive to the environment.
Traditional paved surfaces are impervious which creates a substantial challenge when dealing with their contribution to stormwater runoff. On some Southern California properties, the need to use materials by permeable paving manufacturers narrows choices of materials.
Your property has a maximum amount of impervious space allowed to abide by stormwater management guidelines. If you reach your limit and still want to add more paved surfaces, permeable paving manufacturers offer a great alternative product.
How Permeable Pavers Work
Products from permeable paving manufacturers make it possible to add driveways, patios, and other hard surfaces to your Los Angeles property while not creating more impervious areas. Not only are there large gaps between permeable pavers, but the paving stones are just one part of a whole system that is engineered to seep down to the groundwater below versus running off.
The area is excavated, then filled with coarse gravel. The permeable pavers are laid on top of this base. These special pavers also have larger joints between them which are filled with small, pea gravel.
This allows any surface water to travel through the paved area to the water table below versus down the street and into a storm drain. Permeable pavers mimic the way natural land absorbs stormwater.
Check out our video about how permeable pavers work!
Benefits of Using Products from Permeable Paving Manufacturers
Reduces erosion
Minimizes reflecting heat if light-colored pavers are selected
Reduces standing water areas where mosquitoes breed
Permeable paver areas last longer than poured concrete, clay bricks, or asphalt
Filters water back to local groundwater supplies
Lowers the amount of water needed for landscaping plants and turf areas
Allows for the possibility of retaining and storing stormwater to be reused for irrigation sources or for non-potable uses (if additional systems are installed underneath)
Reduces nonpoint source pollutants in stormwater
Lessens downstream flooding
Pavers from permeable paving manufacturers minimizes stresses on municipal sewer systems
May decrease project costs and even some utility bills
Our Favorite Permeable Paving Manufacturers
There are dozens of brands to choose from. Each brand offers slightly unique shapes, textures, and color combinations. Here at Pacific Pavingstone, we've installed millions of pavers on tens of thousands of properties. Here are just a few of our favorite permeable paving manufacturers: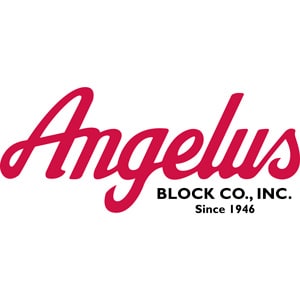 Angelus Paving Stones
Since 1946, Angelus has been one of the leading permeable paving manufacturers. Their wide variety of permeable paver colors, textures and styles provides many versatile design solutions.
This manufacturer is a great choice to consider if adding permeable pavers for a new driveway on your Southern California property.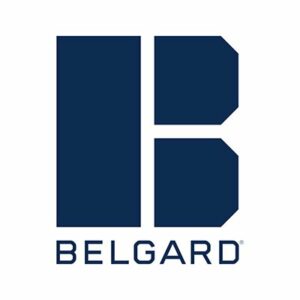 Belgard
Whether your project calls for an old world feel, a modern flair, or a casual style, Belgard offers a great array of permeable pavers in various color blends.
Coming to the market in the mid 1990's, Belgard has proven to be a force to be reckoned with among permeable paving manufacturers. Their product guides and image catalogs are a great resource for the Los Angeles resident planning their new permeable driveway.
Help with Choosing Between Permeable Paving Manufacturers
One of the most exciting parts of planning a new permeable paver project, or any landscape design is the material selection process. The team of landscape designers at Pacific Pavingstone have decades of hands-on experience of working with many permeable paving manufacturers.
After tens of thousands of successful installations, we still know that every property and its owner is unique. Whether it's browsing through permeable paving manufacturer catalogs, seeing physical samples, or seeing examples of projects we've completed, we can help you.
Feel free to contact us for a free consultation! Whether traditional paving stones or permeable pavers are required, we are here to help you every step of the way.