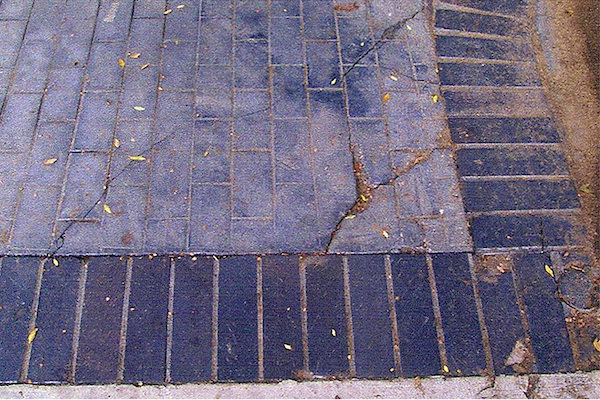 It's time. You just can't take that ugly, cracked driveway any longer. You've looked enviously at driveways on your commute and there seem to be so many options that it makes you dizzy.
Here in Los Angeles and the Southern California area there are several options for driveway paving materials. Understanding which material is best for your property can give your home that touch of class you're looking for while reducing maintenance and aggravation.
Southern California Options for Driveway Paving Materials
Asphalt Driveway Paving
This is clearly the cheapest choice for driveways for a number of reasons. Approximately 5-10% of Southern California homeowners choose asphalt when installing a new driveway.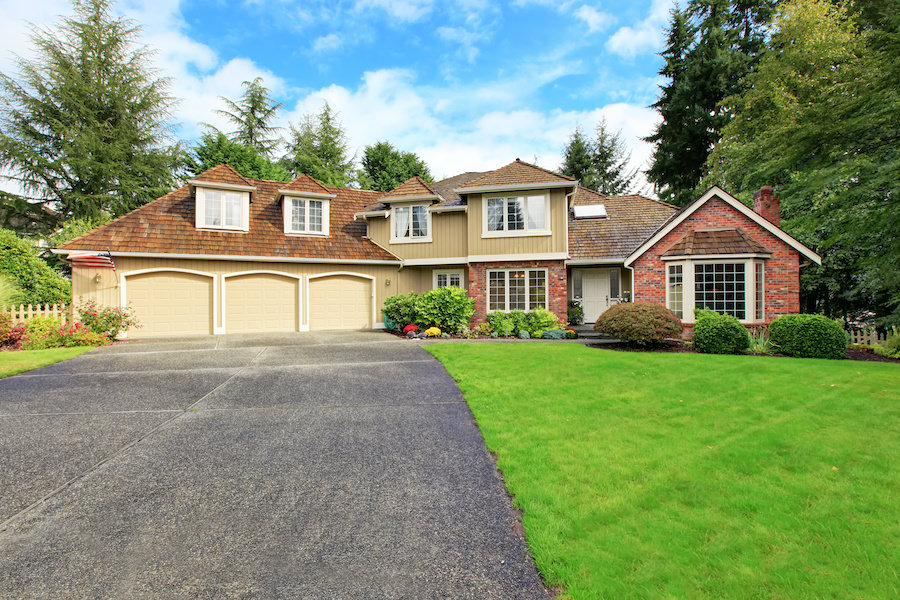 The cost is typically around $4/sq. ft. Even with the best installation, asphalt will only last about 10 years, chipping, fading, and cracking along the way.
Asphalt driveways will need to be sealed every few years to keep them looking nice and will definitely be the scorching hot under the summer sun.
You may save some money on the front end, but installing an ugly asphalt driveway isn't worth the little bit of money you'll save.
Asphalt Driveway Paving Pros: Cheap
Asphalt Driveway Paving Cons: Ugly, cracks, high maintenance, poor longevity
Brick Driveway Paving
Bricks are not a good choice for driveway paving materials. Only about 5-10% of Southern California homes use this material for new driveways. Brick driveways are laid on top of a 4-inch poured concrete foundation and fastened with mortar.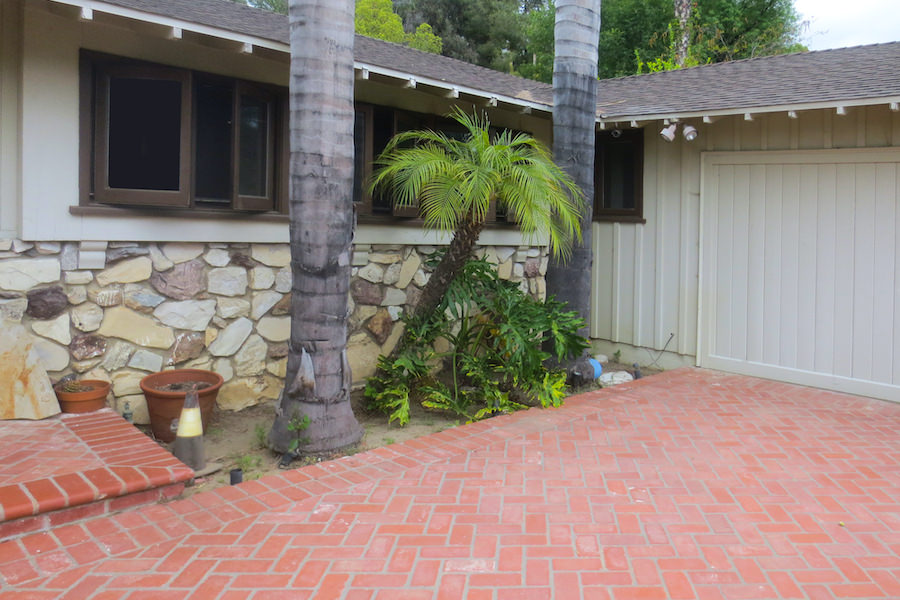 Mortar and the concrete foundation are both prone to cracking, especially when the weight of a vehicle is on them. Bricks are not the same as paving stones. Pavers are made from concrete and can take more weight than traditional clay bricks.


Bricks are just a bad, all-around choice for driveway paving that end up with a premium cost around $30/sq. ft.
Brick Driveway Paving Pros: Better appearance than concrete or asphalt
Brick Driveway Paving Cons: Easily broken, prone to cracks, high-maintenance, poor longevity, very expensive
Concrete Driveway Paving
Approximately 50% of newly installed driveways in the Los Angeles and surrounding areas are made of poured concrete. This driveway paving method ranges from a standard, poured application or stamped concrete.

Stamped concrete driveways are only cosmetically different than traditional poured concrete driveways to try to imitate paving stone driveways. In some instances, this imitation could even be more costly than pavers.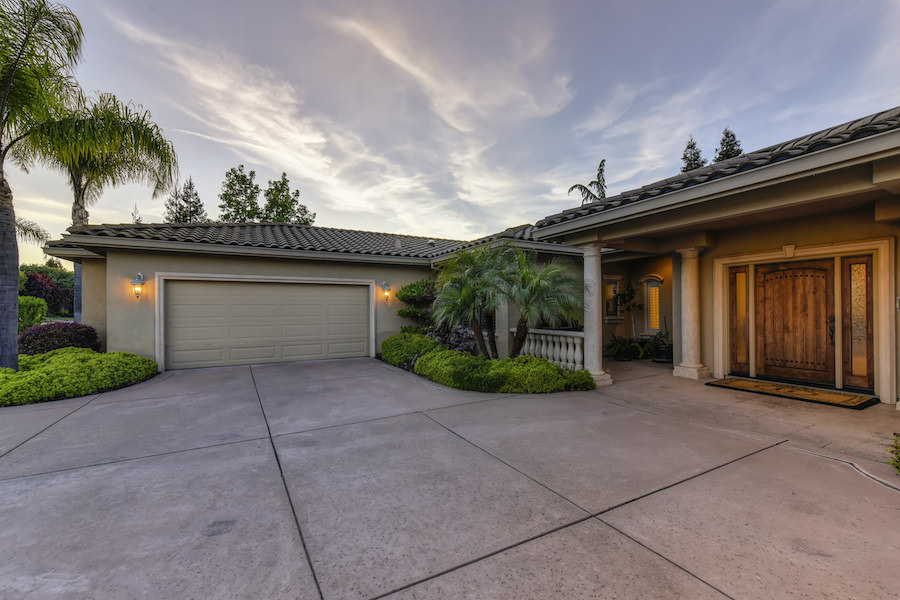 The cost for most concrete driveway paving applications ranges around $7.50/sq. ft. Concrete driveways will only last for 10-20 years and are extremely likely to develop cracks, even within months of installation.


In fact, the installation of concrete driveways actually plans for this cracking by placing expansion joints to try to direct the crack when it happens along a defined line. Concrete can also chip which cannot be easily repaired without noticing unsightly patches.
Concrete Driveway Paving Pros: Moderate price, moderate maintenance
Concrete Driveway Paving Cons: Very prone to cracking, difficult to repair, ugly expansion joints
Pavingstone Driveway Paving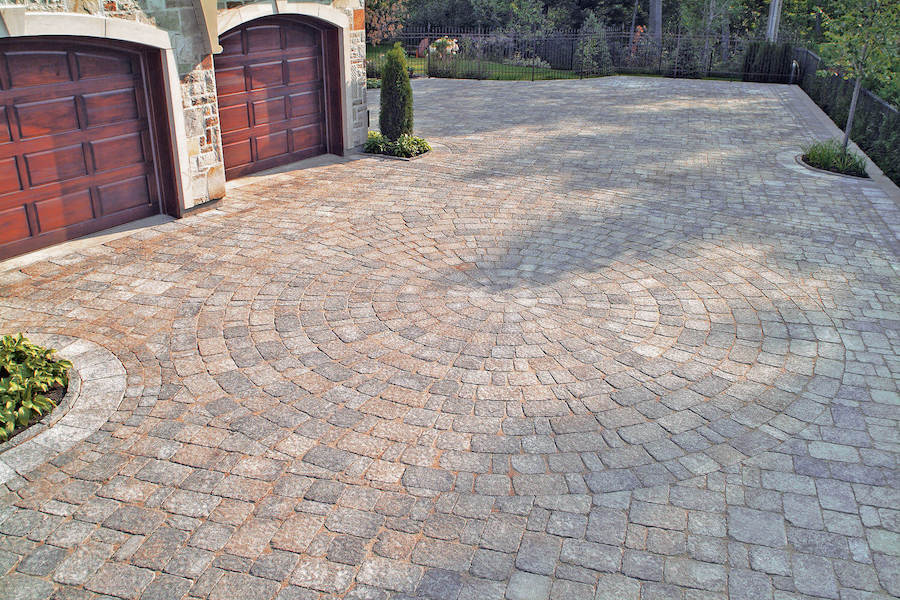 This material is becoming increasingly more popular as driveway paving material, particularly in Southern California. Approximately 40% of new driveway installations use interlocking paving stones (pavers).
The cost of pavingstone driveways is just slightly higher than most concrete driveways, but pavers offer a number of fantastic features other driveway paving materials do not. For a starting cost of approximately $8.50/sq. ft., paving stone driveways offer the strongest material you can park or drive on.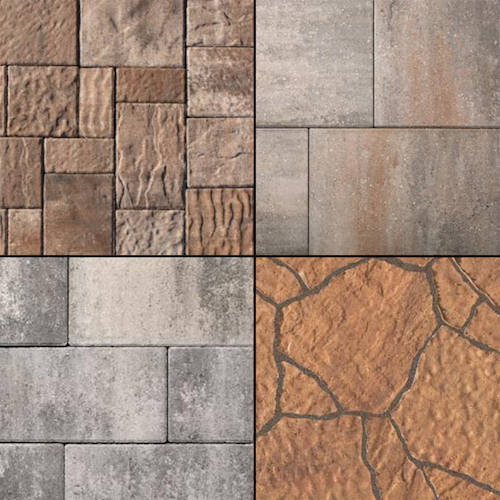 Colors, sizes, textures, and patterns can create hundreds of unique styles to complement your Los Angeles property. These stones have a classy look and also last for decades. Many paving stone driveways we've installed almost 20 years ago, still look amazing!


One distinct advantage of paving stone driveways is their ability to be repaired. It's rare to have an area settle with an expert installation due to this flexible, interlocking alternative. However, if repair is warranted or an area needs to be temporarily removed to run an underground conduit or a utility line, this type of driveway can easily be repaired with virtually no evidence of disturbance.
Pavingstone Driveway Paving Pros: Most durable, easily repaired, minimal maintenance, longest lifespan, beautiful aesthetic options
Pavingstone Driveway Paving Cons: Slightly higher cost for installation
The Clear Winner for Driveway Paving Materials
Without a doubt, choosing paving stones for your new driveway is the winning option for your Southern California property.

These classy materials will not only save you aggravation, but can increase the value of your home. Many Los Angeles homes have small front yards which can be beautifully designed to unite a gorgeous new driveway with a complementing paverstone walkway and well-thought out plantings.
Who Should Install Your New Pavingstone Driveway?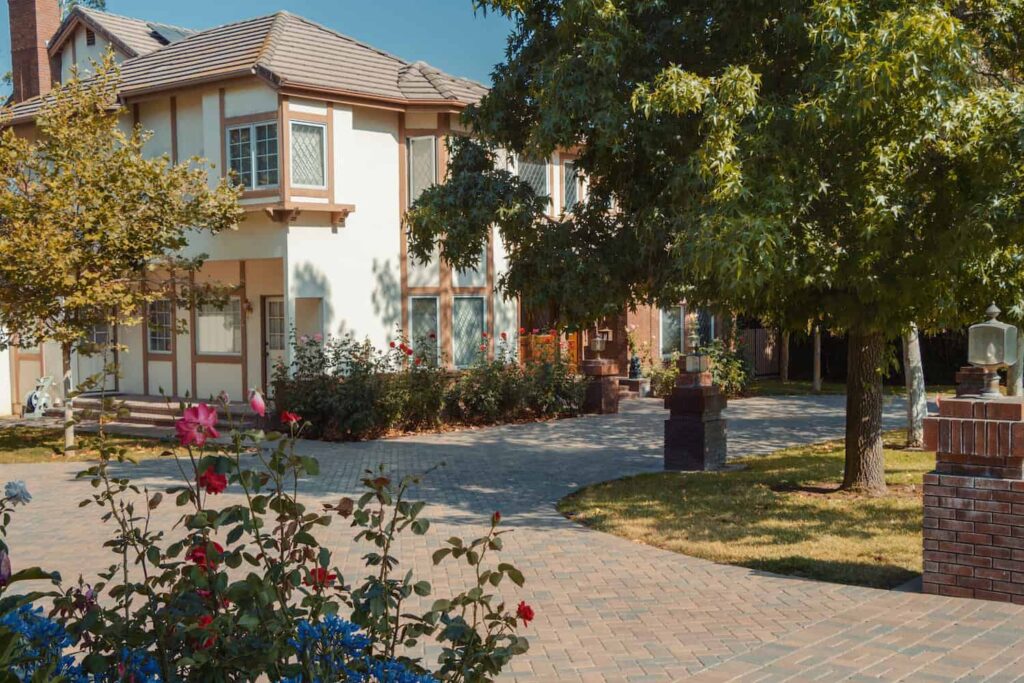 Pacific Pavingstone has installed thousands beautiful Southern California driveways over the past couple decades. Our designers will work with you to find the perfect driveway that you can't wait to come home to each day.
Our in-house team of ICPI certified installers will work diligently to make sure your new pavingstone driveway lasts for decades.
We'd love to talk about your driveway paving needs! Give us a call at (818) 275-8613 or contact us online for a FREE, No Obligation Estimate and be on your way to a new driveway!