A driveway may be easily overlooked, but it's one of your property's best chances for both curb appeal and frequent functional use. If you assume that driveways all look the same, you couldn't be more wrong.
Your driveway is one of the first things that visitors will see upon arriving. It can commonly be one of the most frequently used surfaces outside of your home. Your driveway can not only beautify your property, but even increase its value. With such a great improvement, it's important to create a driveway that is truly unique.
Choosing Materials for Driveway Brick Paving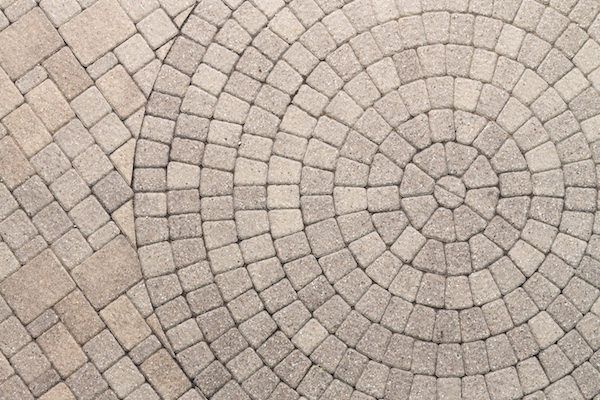 Paving stones (or pavers) are hands down, the best driveway paving material. There are a few major manufacturers of paving stones to consider. Each brand has a variety of products to choose from. These materials will vary in their form and style. Similar products will be called by different names depending upon which brand your driveway paving company uses.
Some driveway brick paving materials will resemble cobblestones or old world styles. These materials can vary in textures both on edges and surface. Distressed edges and a time-worn look resembles the hand-laid stones of Mediterranean villas or European courtyards.
Other pavingstones may resemble bricks with smooth, tight geometric shapes. These rectangular stones resemble traditional bricks and allow for many unique driveway brick paving patterns.
Which Driveway Brick Paving Patterns are Right for You?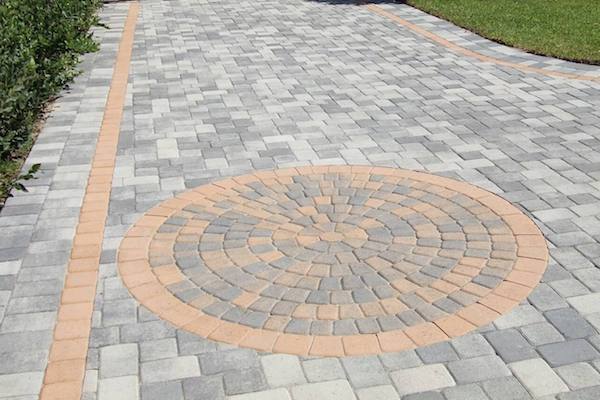 Designing unique driveway brick paving patterns are just one way to give your surface a unique look. Almost anything is possible with the right pavingstone selection and an expert plan.
Choosing the right driveway brick paving patterns will help complement your home instead of looking out of place.
Driveway brick paving patterns should complement your property's architecture. If you're unsure of the options, ask your driveway paving company to show you pictures online or in a manufacturer catalog.
Contemporary Homes: For homes with crisp, straight lines, geometric paving stones with a simple pattern will look best.
Colonial Homes: Pavers that resemble the clay bricks from centuries ago are the best choice for a Colonial home. However, manufactured concrete pavers can support more weight and are more durable than clay bricks.
Old-World Homes: If your home is Victorian, Mediterranean or a style that looks straight out of centuries ago, using a less formal, classic paver will continue the old-world feel.
Our 3 Favorite Driveway Brick Paving Patterns
The best driveway brick paving patterns are chosen primarily by their ability to endure, over mere aesthetics. You could pick a pretty pattern, but if your driveway starts to settle under the shifting weight of moving vehicles, you'll be facing costly repairs. Choosing the right pattern is crucial.

Driveway brick paving patterns can be further customized by using a closely matching color blend to give additional appeal and also by adding border courses of paving stones to frame in areas. However, these 3 driveway brick paving patterns are the best-performing options: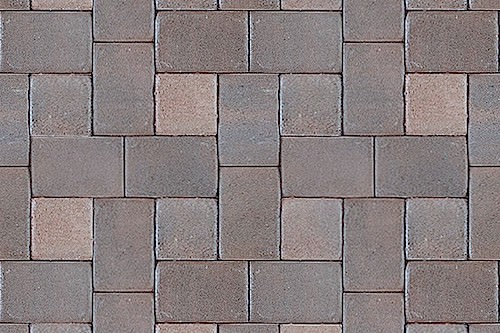 I-Pattern: If you're looking for driveway brick paving patterns that give a somewhat random look but want a good solution, choose the I-Pattern. This configuration gets its name from the shape of the capital letter "I" throughout the pattern. By using a few different sizes of paving stones, the I-Pattern will make a durable and unique driveway.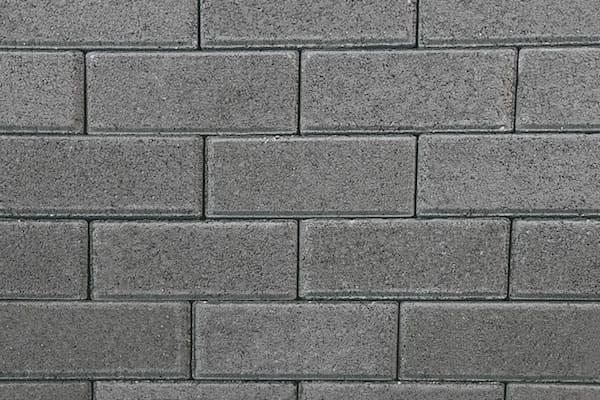 Running Bond: This is a favorite for the classic, old-world style home. The Running Bond mimics the look of European cobblestone streets more than other driveway brick paving patterns. Just be sure your installer runs the bond across the driveway, not along the length. Avoiding long runs will help to mask any small irregularities in the lines.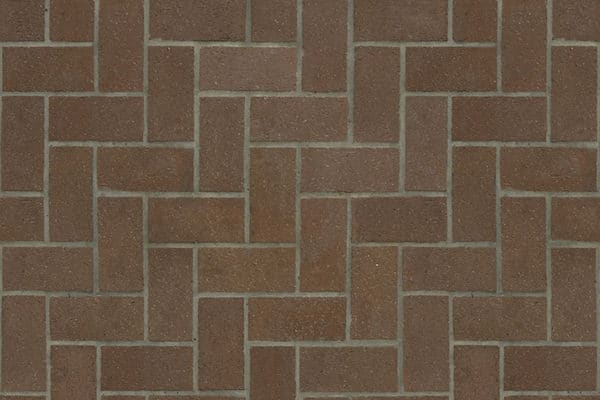 Herringbone: This is both the most versatile and the most durable of driveway brick paving patterns. Rectangular paving stones are arranged in either a 45 or 90 degree fashion, revealing a beautiful zig-zag pattern. This pattern is extremely durable because of its ability to displace weight of vehicle tires from one stone to the next.
Help with Driveway Brick Paving Patterns
We understand that it can be both an exciting and frustrating process to pick the right paving stone materials, driveway brick paving patterns, and a reputable driveway paving contractor.
Installing a new pavingstone driveway is a great investment for your property so you want to make sure that the company you're dealing with is providing you with the best solution.
Before the stage of product selection and design, make sure the company you're dealing with is licensed and carries ample insurance coverage. Ask them to share reviews, testimonials, and pictures of finished projects in your area.
Pacific Pavingstone has designed and installed tens of thousands of uniquely beautiful driveways of all shapes, colors, and styles. If you have a firm opinion or are completely open to suggestions, one of our experienced team would be happy to discuss your options. Please contact us for a free consultation.